Bail Bonds Anytime
(706) 353-3190

We Accept All Major Credit Cards, Debit Cards, Cash, and Checks
State Court
State courts exercise limited jurisdiction within one county. These judges hear misdemeanors including traffic violations, issue search and arrest warrants, hold preliminary hearings in criminal cases and try civil matters not reserved exclusively for the superior courts. A state court is established by local legislation introduced in the General Assembly. State court judges are elected to four-year terms in county-wide nonpartisan elections. Vacancies in state court may be filled by appointment of the Governor.

Municipal Court
Cities and towns in Georgia establish municipal courts to handle traffic offenses, local ordinance violations, conduct preliminary hearings, issue warrants, and in some instances hear misdemeanor shoplifting and possession of marijuana cases. Municipal court judges are often appointed by the mayor, some are elected. There are more than 350 municipal courts operating in Georgia.

Superior Court
The superior court exercises both civil and criminal jurisdiction. Superior court judges preside over all felony trials, have exclusive jurisdiction over divorces and may correct errors made by limited jurisdiction courts. The forty-nine superior court circuits in Georgia are made up of one or more counties; each circuit has a chief superior court judge and a number of other judges as authorized by the General Assembly. Superior court judges are constitutional officers who are elected to four-year terms in circuit-wide nonpartisan elections. Vacancies that occur in superior court may be filled by appointment of the Governor. A candidate for superior court judge must be at least 30 years of age, a lawyer who has practiced for seven years, and a resident of the state for three years.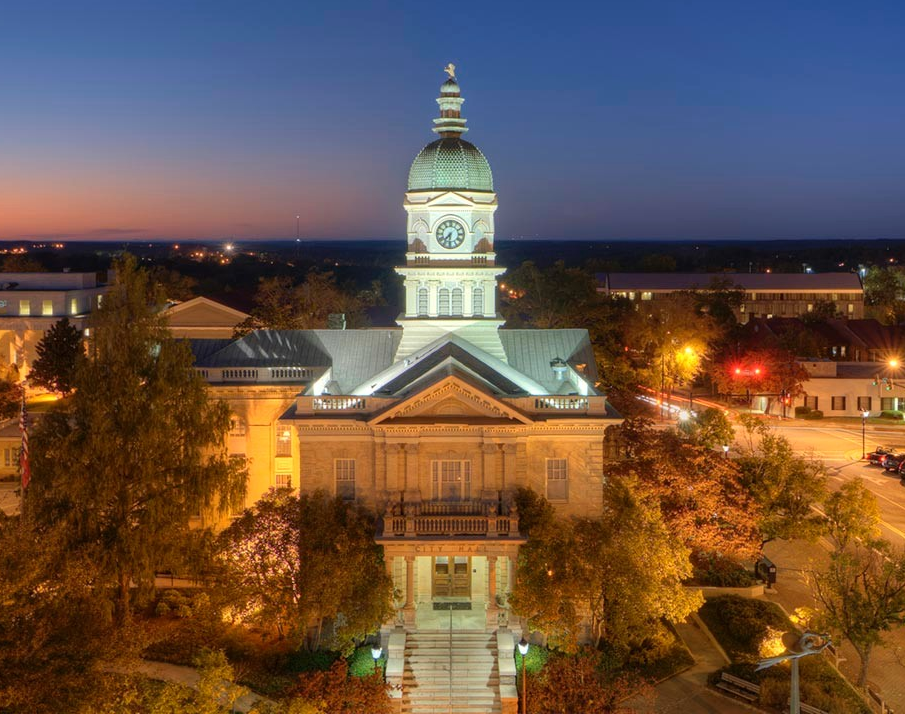 Athens-Clarke County City Hall
Call Us When You Get There
We Will Even Take You Home!